COVID-19 Help - Remote Collaboration
Is your business trying to move workers home so they can stay safe from the COVID-19? We can help you with the remote collaboration tools your business needs to stay connected through these difficult times.
Help! All our work is on premises and we need to access our data
You need to get your people working right now, but don't know exactly the solution your team needs.  Our CloudNow package provides you with the basic tools you will need to get your people working from home immediately – by desktop, tablet and phone. 
We're a little ways in the cloud, but now need everyone to be remote
You are already using the Microsoft Office 365 platform already – maybe for one or two groups, or for a single business process.  But now you need to quickly get the whole team operational to work from home.  The Spot Solutions CloudReady package may be the right tool to get you operational right away.
Many of our clients need basic communication and collaboration solutions immediately, within a few days, with additional functionality and optimization over time.
Our CloudReady offering includes these features:
SharePoint portal for communicating important information and news to all staff (e.g. FAQ instead of fielding hundreds of questions by email, push notification of news and announcements)

Basic document library functionality, with eventually more advanced metadata features and m

igration of documents from network drive to SharePoint document library.

Teams community for each department for chat and video conferencing

OneDrive for personal work space
Active Directory integration for single sign-on using the same credentials as the local network

Training for site administrators and all users

High security SSL encryption
Mobile access
Power Apps and workflows to automate common business processes
We are using the cloud but need some immediate help in optimizing
You are an enterprise user of SharePoint on-prem and/or online, Office 365, Power Apps and maybe even Dynamics.  You suddenly are faced with a huge portion of your workforce working from home.  In order to quickly respond to the demand you need a wider bench on your IT team, and technical depth in you skill set to meet these immediate demands.  Our team is available to help and we bring our extensive experience in providing solutions to firms exactly like yours.
Would you like a
FREE

Consultation?
We are happy to help define your business needs and find the best software solution.
Fill out the form or give us a call 604-551-4640.
We promise to get back to you within 24 hours. No question is to simple.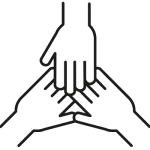 Spot is a valuable partner in helping us to maximize the value of our investment in SharePoint. We have worked with them on multiple projects and will continue to work with them because they are very thorough, professional and easy to work with.
Spot just helped us upgrade, migrate and re-style our SharePoint. They are skilled, worked well with our own team and we will definitely work with them again.
Our Promise To You
On time – We track every promise and over 97% of the time, we are on time.
On budget – Our tracked and weighted average budget performance across all our projects is nearly 100%.
Improved productivity – Take a look at our testimonials, our clients excel with our software!
Proven satisfaction – We track client satisfaction very carefully and know that our software is indeed being used.